Coaching & Courses: Viennese Wood Workshop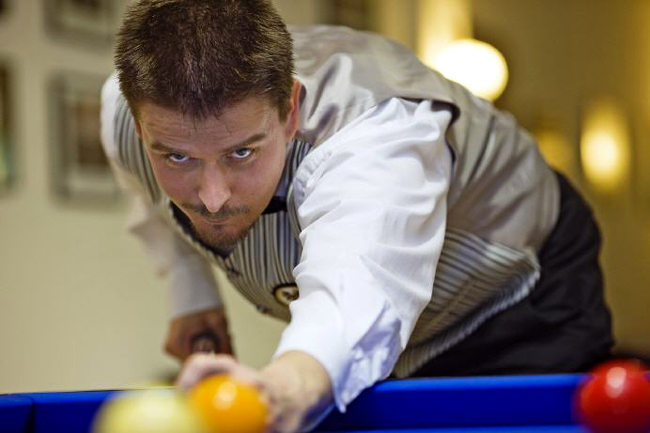 Experienced during thousands of training lessons, an active and successful career as professional billiard player, as well as a profound competence in languages (German, English, French and Spanish). Therefore Andreas Efler is one of the most sought-after trainers in the German-speaking countries and beyond. It does not matter on which level his students play, because "I really enjoy working with people!". He has a playful/scientific approach and also he himself does further studies on a regular basis.
All training services offered, are adapted to the wishes and requirements of the customer. The offered services relate to the carom discipline three cushion and include a range
of one-hour lessons up to training courses lasting several days with a defined focus

of seasonal, all-inclusive training courses to functions in his role as location trainer

of teaching rules to tactical analysis with state-of-the-art technology

of flexibly scheduled training units in the greater Vienna area to worldwide training courses scheduled on a long-term basis

of creating strategic training plans to general consulting in the area of carom billards

and many more
Andreas Efler is licenced MYWEBSPORT coach and author of state-of-the-art billiard literature which has spectacularly been digitalized by CAROMBOOKS, appealing to all senses. The billiard school Andreas Efler is an official MYWEBSPORT location and enables him to offer his training services worldwide on a regular basis.
---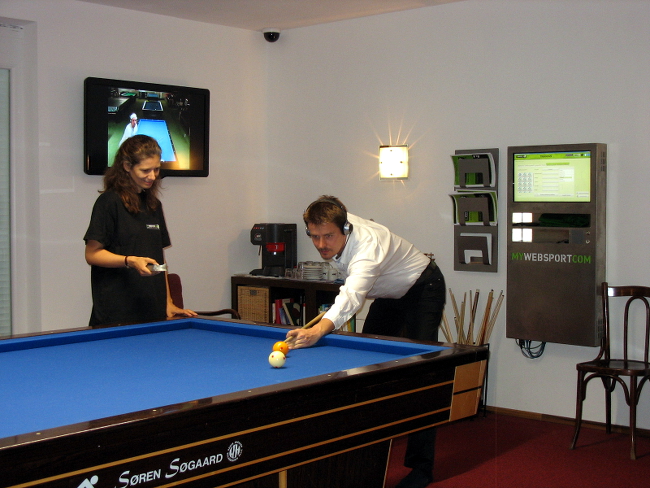 Three cushion training in the Vienna Woods – a comprehensive training package with training course as well as free board and lodging in the heart of the beautiful recreation area close to Vienna. A synthesis of body and soul for your play – Mens agitat molem! (Vergil, Aeneis 6, 727)